Being a successful driver is more than just having competent vehicle-handling skills. It is about having the right mental approach, self-discipline and a sound underpinning knowledge.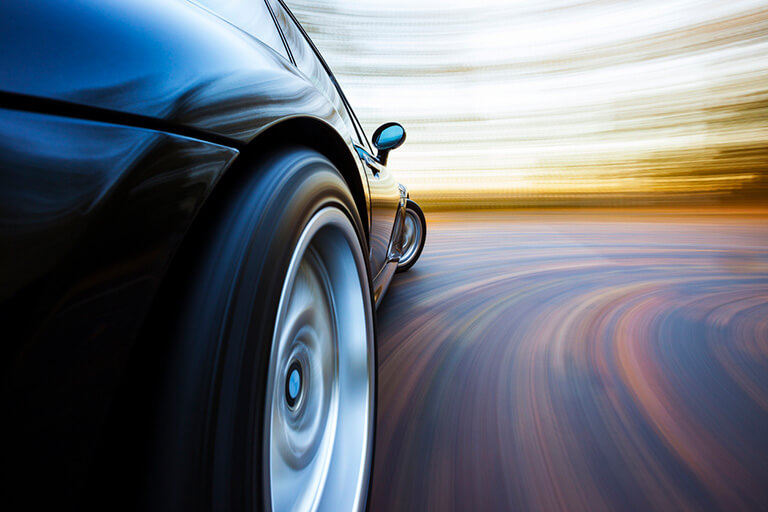 Who is the training for?
Full licence holders.
Car, Van, LGV and PCV drivers looking to improve:-

Skill levels, safety, confidence, driving economy or general driving enjoyment.

What is it?
What is it?
It's about driving or riding with high degrees of observation, anticipation and planning. Total concentration along with self-discipline is also required to ensure that nothing interferes with these core skills during each drive or ride.
Advanced / Defensive Driver & Rider training will hone your physical and psychological skills. This will in turn develop a heightened awareness of your own capabilities and limitations and that of your vehicle or machine. The training employs methods and techniques used by emergency service drivers, as well as advanced drivers and riders from other fields. The ultimate goal is to achieve the optimum balance between progress, restraint and vehicle or machine stability.
If these skills are used correctly, the vehicle or machine will always be positioned in the right place on the road at the right time. It will always be travelling at the right speed for every road and traffic situation and with the correct gear engaged. More especially the vehicle or machine will always be capable of being stopped safely in the distance that can be seen to be clear.
What are the benefits?
In our opinion every qualified driver, regardless of experience has some degree of driving skill whether it be physical, psychological or both. The aim of advanced driver training is to develop and enhance those skills whilst introducing new skills and heightening all round awareness. The benefits of such training can incorporate:-
Learning more about your vehicle, its capabilities and vehicle control.
Learning more about yourself, your capabilities and risk management.
Increased observational skills and awareness.
Enhanced anticipation of actual and potential danger. (Hazards)
More accurate and detailed planning in respect to hazards.
Reduced motoring costs through fuel efficiency etc.
Achieving more pleasure from driving and an increased confidence and self-belief.
Less blameworthy accidents resulting in cheaper insurance premiums.
What's involved in Advanced Car training?
This depends largely on what you want from the course. Everything can be tailored to suit your needs and requirements. Essentially though it about enjoying your session and obtaining maximum benefit from it.
We will work with you in your own vehicle and we can either travel to your home, place of work or a venue that is convenient to you.
The courses can be half or full days and can also include weekends if this is preferred.
In any event you will be able to practice your Advanced Driving skills on a beneficial mix of road types and in varied traffic conditions.
The normal Advanced Car training syllabus can also include:
Night driving or driving in poor light conditions.
Vehicle and Personal Security.
Post-collision confidence restoration or vehicle familiarisation.
Post ban road traffic regulations or vehicle familiarisation.
Left hand drive vehicle familiarisation.
UK vehicle familiarisation.
RoSPA/Institute of Advanced Motorists driving assessment preparation.
Why is it important?
The term 'accident' is a euphemism for collision. It helps most people feel better about their general standard of driving. A traffic 'accident' is the result of some unforeseeable condition that reasonable human effort couldn't prevent. It is now widely accepted that most 'accidents' carry blame to one degree or another. To this end the new term is 'collision'.
So, what does all this mean?
It is reported that every 16 minutes, someone is killed or seriously injured on UK roads
Statistics for 2021 show that
1,608 people were killed (1,558 in Britain, 50 in Northern Ireland).
26,701 were seriously injured (25,892 in Britain, 809 in Northern Ireland).
Deaths and serious injuries are up 15% on 2020, after falling during the pandemic lockdowns.
Pre-pandemic and since 2012 there has been little change in the number of deaths and serious injuries annually.
Road casualties for the year ending June 2022 show a return towards pre-pandemic trends.
1,760 fatalities in reported road collisions,
29,804 reported killed or seriously injured (KSI) casualties,
Motorcycle collision statistics reveal a disproportionate rate of serious injury resulting to motorcyclists on UK roads. Motorcyclists make up less than 1% of vehicle traffic in the UK, and yet motorcycle riders suffer approximately 14% of the serious injuries and deaths on UK roads. The rate at which they are seriously injured or killed is approximately twice that of cyclists and over 16 times that of car drivers and passengers.
Averaged over the period 2015 to 2020 an average of 6 motorcyclists died and 115 were seriously injured per week in reported road casualties