RoadSkillsPlus was formed in 2009 by Paul Tracey. The company now employs the services of a large number of consultants throughout the UK who are qualified in the delivery and assessment of specialist driver and rider training.
Who's Paul Tracey?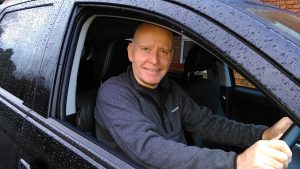 Paul is a retired Police Officer having completed 30 years with the Metropolitan Police in London. For a large part of his service he worked at the world renowned Police Driving School at Hendon and was engaged in all forms of Driver and Rider training. Paul was also part of a team that was responsible for the structure and implementation of Metropolitan Police Driving Instructors Courses and Staff Development Training.
In conjunction with training serving police officers, Paul was involved with the training of numerous outside agencies including members of the Royal Family, Drivers for the Royal Household, Government Car Services and the Ministry of Defence. In addition, he trained Police Officers from Europe, America and Japan.
Since retiring from the police, Paul has taught and assessed all forms of specialist driver and rider training to the emergency services, organisations, companies and private individuals. More recently Paul was employed as the Driver Training Manager for Bedfordshire Fire & Rescue Service. This role saw him responsible for the design, implementation and delivery of various forms of specialist driver and rider training, including nationally recognised Emergency Response Driver Training Instructor Courses.
Qualifications
Driving Standards Agency Approved Driving Instructor (ADI)
City and Guilds Vocational Assessor in Training and Development
City and Guilds Internal Verifier in Training and Development
City and Guilds level 3 Award in Adult Education
In addition Paul holds the following qualifications:-
Police Advanced Class 1 car driver
Police Advanced Class 1 motorcyclist
Police Advanced Car Instructor.
Police Advanced Motorcycle Instructor.
Emergency Fire Appliance Driving Instructor (EFAD)
National Protection Driving Instructor
Tactical Pursuit and Containment Instructor
Off Road and 4×4 Instructor
Safe and fuel Efficient Driving Instructor
Paul is also a member of The Motor Schools Association and The Institute of Advanced Motorists.
RoadSkillsPlus – our mission and values
We guarantee to provide a thorough and highly professional level of training whilst maintaining a friendly, relaxed and informal atmosphere. It is our belief that this type of learning environment will draw the very best from each individual. The rewards from this will be a memorable and enjoyable experience which can provide enhanced knowledge, skill and a safer approach to vehicle and road risk management.